Various reports on Leslie S. Klinger's lawsuit against the Holmes estate arguing that Sherlock Holmes and the basic elements of his world are in the public domain:
Question:
ok, here is question that has always bothered me and I want to clarify this query!
Q: Does …
I'm having a bit of trouble I have no idea how to change photos on actors pages. I want to update t…
Hi, this is Taylor speaking. I've got some questions about BBC Sherlock, because well, I'm in sixth…
See more >
Not sure where to start?
Adding content:
Check out the list of Wanted Pages to see what pages are linked to but do not yet exist.
Want to help editing pages we're stuck on? See a full list of stubs here.
Before creating a new page, check to see if the same page with a slightly different spelling or title exists.
When editing on a page make sure there are links on the page, otherwise it's a Deadend Page.
Make sure other pages link to the page you're editing otherwise it's a Lonely Page.
You might also want to check out our Manual of Style - we're in the process of writing this so check it out and have your say about how Baker Street should look!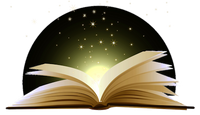 General Literature
Go to these sites for info or for help with your own wiki!
Bourne • Fifty Shades of Grey • The Handmaid's Tale • In Death • James Bond • Jurassic Park • The Last Kingdom • Left Behind • Les Misérables • Outlander • Sherlock Holmes • Watership Down
Want your community included? See how!